Your distributor servicing the Ottawa area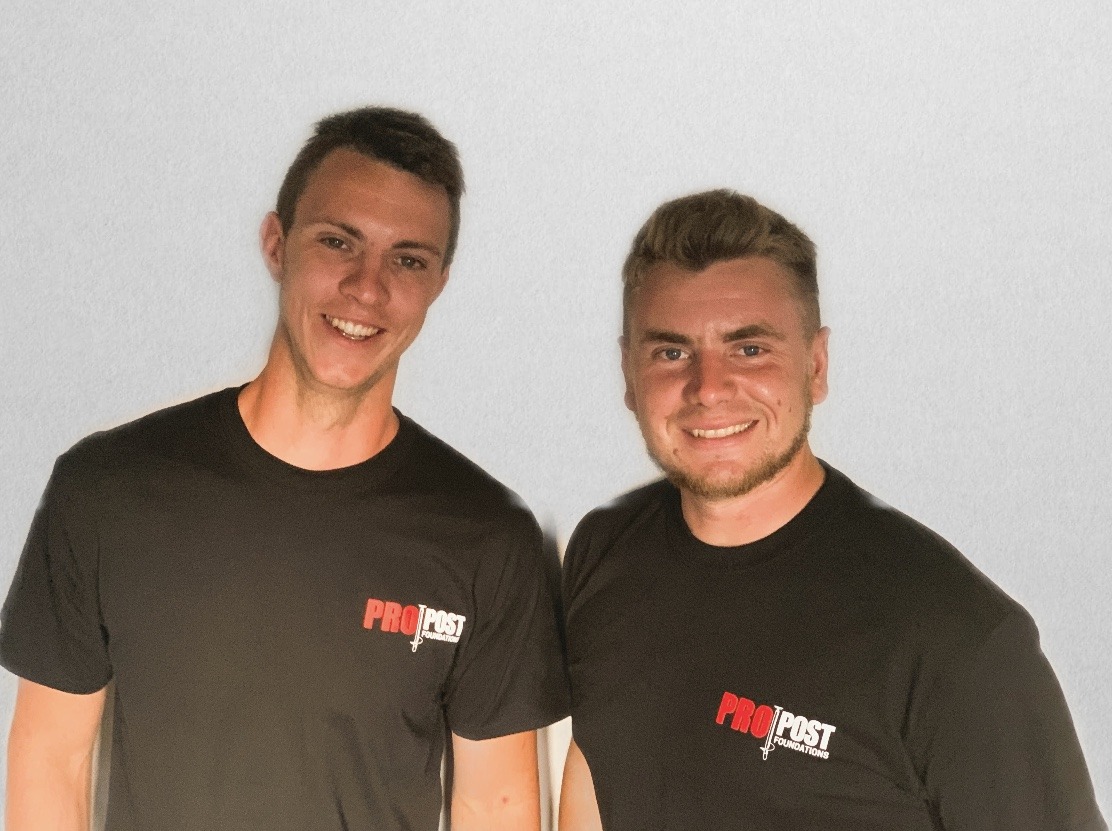 Taylor Staniforth/ Gabriel Trudel
Ottawa Distributor
ben thompson
I would not hesitate to recommend ProPost Foundations to friends, family and colleagues. Pro Post Foundations provided a licensed and insured professional foundation service on my project. The project consisted of 30 helical piles for a single storey wood framed house with two decks just under 3,000sf in size. The entire process took about two days and upon completion I received an engineered conformance letter from ProPost which was accepted by the local building department. Rob and his team went the extra mile and communicated with me throughout the installation process, provided solutions when issues arose. Due to their service I have hired ProPost to complete additional site works including trenching for plumbing, site grading and driveway installation among other tasks. They don't necessary advertise that they complete these additional services but it worked out great for me as I was able to single source all of the intial site works to ProPost and upon completion I had a great base to frame my home. The house is now framed and the carpenters were extremely appreciative of the helical pile installation, piles were within a quarter inch and heads all set to the same elevation providing a level and square floor for my home. Again, I would highly recommend utilizing Pro Post Foundations for your construction needs, they will not disappoint.
Josh McTeer
Excellent quality and very professional crew. I will gladly use them in the future.
B Card
I HIGHLY recommend Pro Post Foundations! Rob was always quick to respond and to follow up on his responses without being pushy. He was very helpful with answering my questions and making sure I understood what he was saying. He ensured that I was happy with everything during the process of installation as well as before he left . Installation was very quick (Less than a half day) and that's with me making changes along the way. Best customer service I've seen in a while from a contractor!!
Nick Persyn
Rob and his crew did a fantastic job! They have all the equipment and are very precise on the measurements. Made sure to clean up after themselves and did a great job cutting the concrete out for the screw piles. The piles were much longer than I thought making for a very stable foundation. In the end the job was quick and clean. Will recommend for sure
Trevor Caron
Pro Post came out to fix the posts and level my shed. The process between quoting and completing the job was impressive. Great communication throughout, and job done great! I would recommend these guys for sure.