Your distributor serving the Gatineau region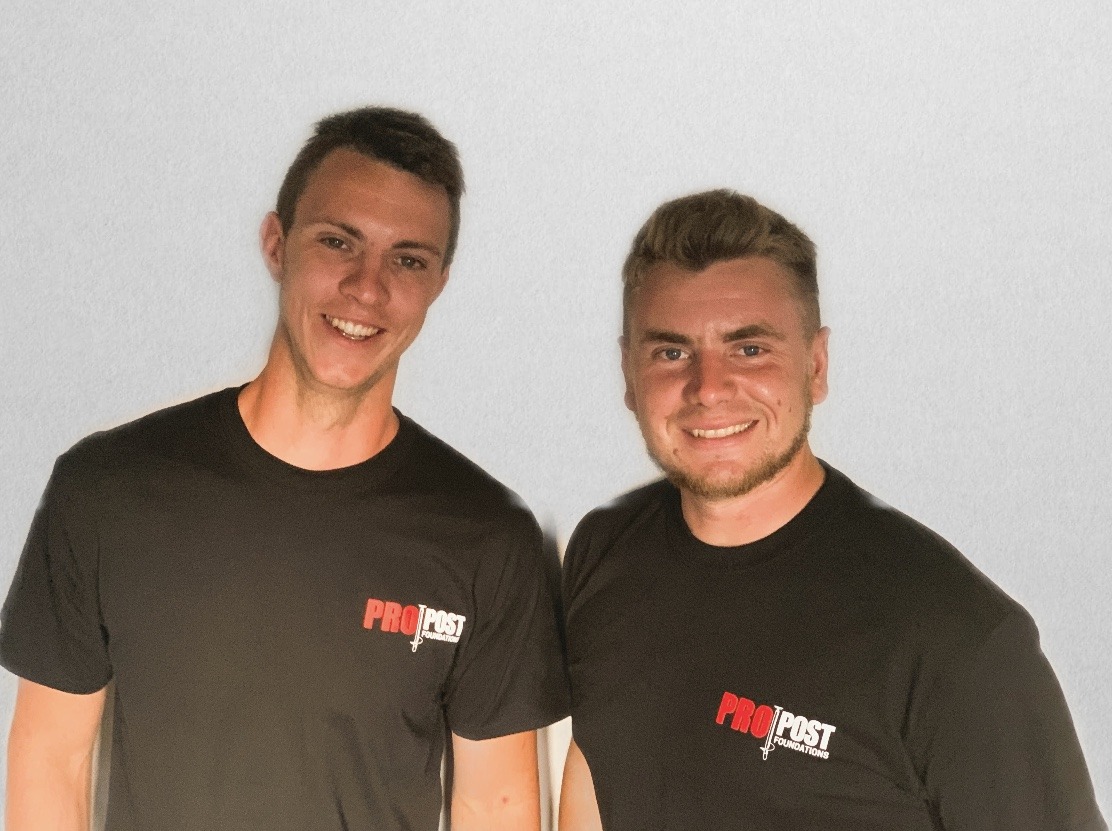 Several years ago Gabriel and Taylor mentioned to their stepfather that they dreamed of owning their own excavation company. From that moment on, Claude began the search to find a company that would give Gabriel and Taylor a most rewarding and stimulating career. When the opportunity to affiliate with Pro Post Foundations arose, everyone agreed it was an opportunity not to be missed!
Having discovered the properties of screw piles during an installation at his home, Claude also noticed the machinery that Pro Pieux was using to carry out the installation and he was immediately convinced of its efficiency. More particularly the respect that this brings to the consumer's ground. Equipped with its turf tires, the Kubota mini-tractor does not damage the terrain and its versatility allows for the extraction of rocks or sonotubes, thus avoiding installation delays.
Gabriel has extensive experience in mini-excavation, whether residential or commercial while Taylor has extensive experience in residential construction following certification in advanced construction housing carpentry.
They are able to advise their clients in order to optimize their experience. For them, attention to detail is very important and this ensures that they offer incomparable customer service!
Gabriel and Taylor are brothers-in-law, friends but above all teammates who demonstrate exceptional teamwork. Being young and dedicated, they will do anything for the success of their business.
For customer-focused service and unparalleled customer service, choosing Pro Post Foundations is a guarantee of success! A successful team that combines both youth and wisdom!
Choosing Pro Post Foundations screw piles is always choosing:
First quality galvanized screw piles and accessories
Screw piles and accessories in conformity with the National Building Code (CCMC license 13608-R)
Screw piles manufactured in a plant that is certified by CWB (Canadian Welders Bureau) thus ensuring of the quality and solidity of Pro Post Foundations piles
Complete engineering services for your project
Polyvalent and sturdy, our dedicated front attachment and tractor distinguishes Pro Post Foundations for its high precision screw pile installation
Our equipment has turf tire that will not damage lawn and landscaping
Our mini backhoe can quickly extract obstacles, remove sonotubes or dig to install anchors to bedrock
A team and network composed of more than 30 specialists in 7 Canadian provinces
More than 15 years of on-site experience
It is especially choosing peace of mind for the foundations of your project!!!
To get more information regarding the specification of our helical piles please, visit OUR PILES section.
Screw pile applications
From clotheslines to cottage foundations, screw piles can be used for an ever increasing number of things! Screw piles can be used to support all sorts of structures: car ports, terraces, houses, cottages, house extensions, solariums, lamp posts, clotheslines, and much more.